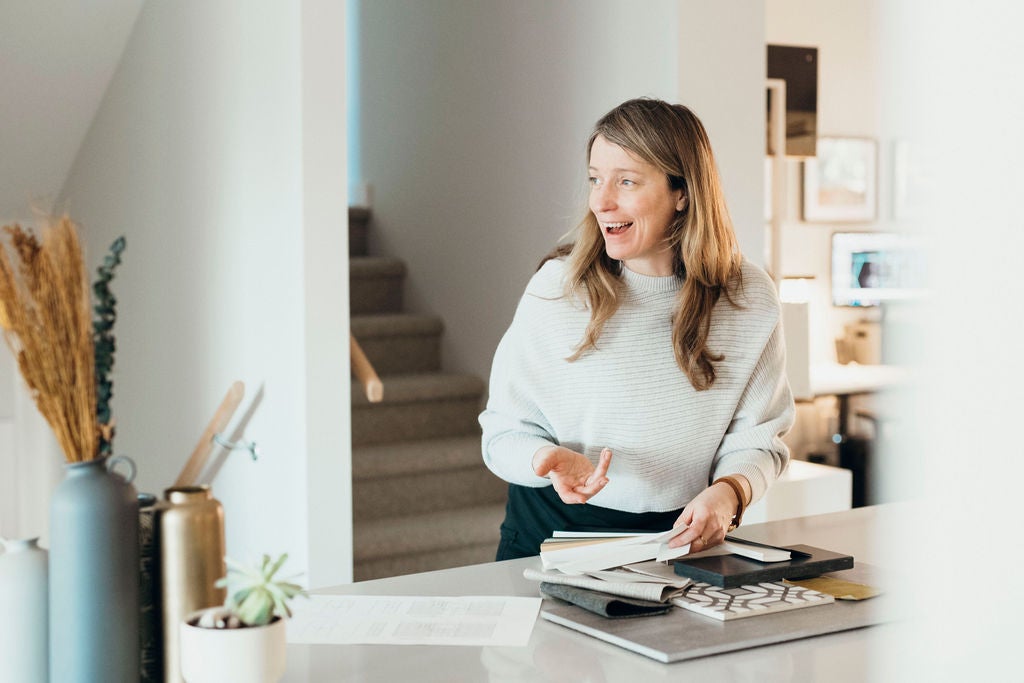 Local Squamish Interior Designer and one of our favourite humans, Lauren Ritz, on how nature inspires her work. We would also like to give kudos here to the awesome lifestyle and architectural photographers
Anastasia Chomlack
,
Ema Peter
, and
Adam Levitt
.
Squamish is best-known for its stunning topography, enveloped by sky-scraping mountains, pristine lakes, and lush forest. The ethereal town, located just one hour north of Vancouver, has been a
source of inspiration
for local residents and visitors alike.
For this piece, we're very thankful to have connected with one special Squamish local: Interior Designer Lauren Ritz. We delve into her career and how her town inspires her ethos to "design for life," the defining characteristics of Squamish-inspired design, and why Squamish is such a great place to live. 
Let's get right into it!
Meet Lauren Ritz
Lauren is a design maven, launching her career in Vancouver 10 years ago with an international architecture firm. After splitting her time there and with another boutique interior design firm, she had the underpinnings needed to found her very own studio,
Lauren Ritz Design
, 3 years ago. You can check out the firm's Instagram account
here
, where they showcase their stunning work, such as the shots below.

"We're a full-service interior design studio — we take care of everything on the inside of your home or commercial space. Ideally, we're involved early enough to have input in spatial planning, and from there, we develop and implement a concept that evolves into a palette of finishes used in harmony throughout your project."
Having lived in Whistler for a decade before starting her career in Vancouver, Lauren is no stranger to the unique beauty and inspiring landscapes of the Sea-to-Sky Corridor. One year ago, she purchased her home in Squamish and is bringing the freshest and most innovative interior design concepts back with her.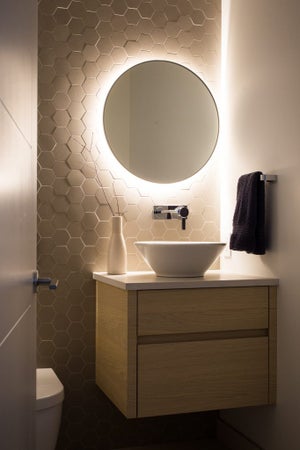 "My favourite projects are always those where my clients are not only willing to take risks, but they trust me to take that leap and create a unique space for them," Lauren notes. I also gravitate towards interior architecture so when I have a chance to explore that a bit more than usual, I'm a bit like a kid at Christmas."
On how the COVID-19 pandemic has impacted the industry, Lauren notes that she's had to embrace patience, in accepting longer lead times and liaising with fabrication/installation experts whom she works alongside. "I think people, in general, have slowed down, which isn't necessarily a bad thing," she notes. But it definitely changes how we do things." 
The state of Squamish interior design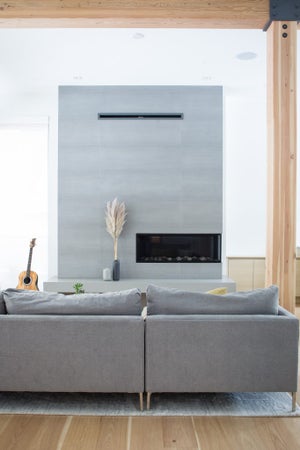 Lauren notices that her Sea-to-Sky clients gravitate towards more "organic palettes for both finishes and colours,
"
because there's a
"
timelessness" to these combinations which she "can't imagine dissipating any time soon." There's no doubt that Squamish's natural beauty plays a part in colour palettes preferred by the town's locals. 
And with people spending more time at home due to the COVID-19 pandemic, Lauren has seen that folks are thinking "more deeply about the quality and comfort that they ultimately deserve in their home environment and are more willing to invest in that."
This is one of the driving motivations behind her ethos to "design for life." Lauren believes that no one style or design is compatible for all people — what makes one person comfortable and feel at home is going to be very different from the next. And so, to "design for life" inspires something different in each individual, which is a focal aspect of the projects she ultimately takes on. 
"I encourage my clients to trust their gut instinct and go with what they love." 
As for Squamish compared to its urban counterpart Vancouver, Lauren suggests it really depends on the individual and their personal preferences. "I'm sure we are much more likely to find some exotic sleek styles in the metropolis, but there are more and more modern homes popping up in Squamish all the time," she notes. 
Interior design trends to look out for in 2021
While Lauren was (very) quick to point out that the word "trend" can be misleading, there are elements she sees becoming more desirable moving forward. 
"I think people feel the need to balance with nature. So, I think we'll see more linens and wools, more woods, more organic-feeling wall surfaces, patina metals, and overall trying to keep the spaces feeling bright and airy, and incorporating
biophilic design
wherever possible."
Biophilic design is a concept that facilitates a stronger connection between someone's home decor and the natural environment in which they live. 
To flesh out this idea, linens and wools have been called "
nature's clothing" or "natural fibers
," which when combined with wood and organic-feeling wall surfaces embody the ideal form set out by biophily. Patina metals also feed into this concept because of their more rustic and lively textures versus more traditional grey metals. 
Lauren clearly anticipates further integration of nature into the designs and decors of buildings in Squamish.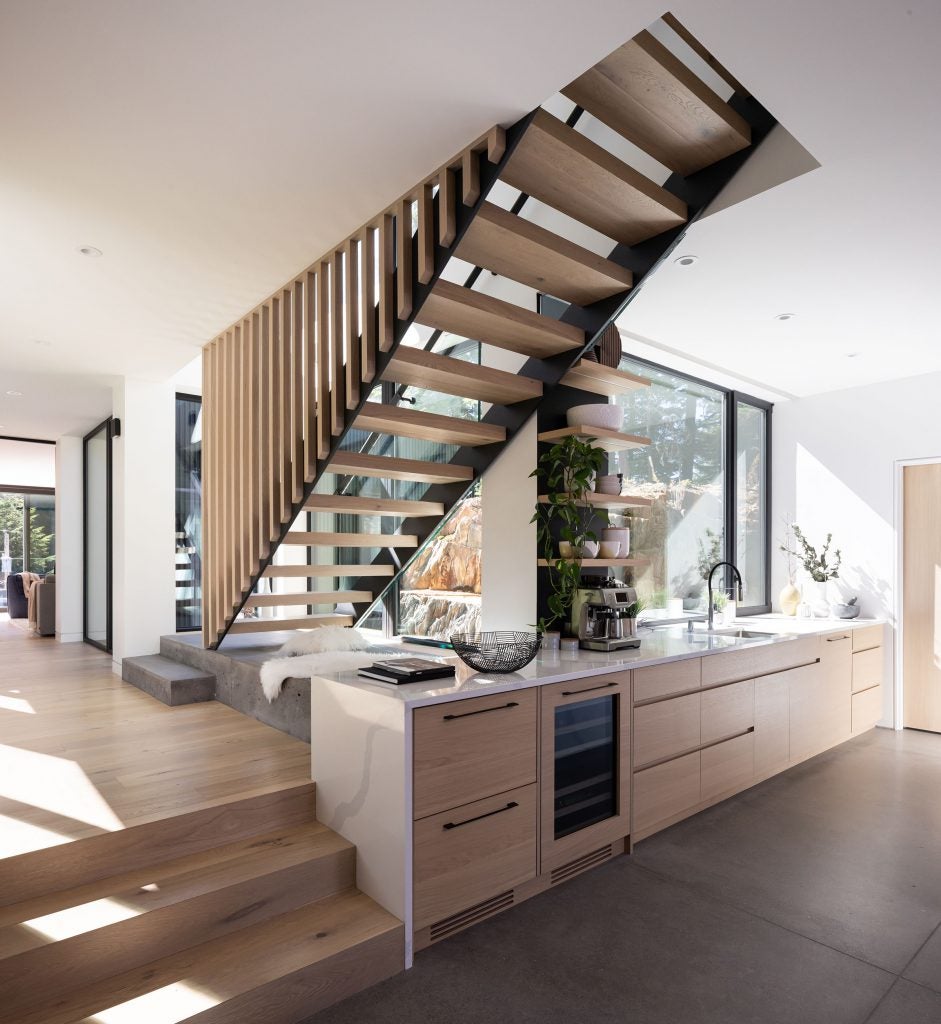 Squamish is a great place to live and be inspired by nature.
Over the years, Squamish has become a hugely popular destination for tourists and keeps locals engaged with its unique blend of nature and suburban amenities. After all, Squamish is the "
outdoor recreation capital
" of Canada!
For Lauren, Squamish offers everything she could want in a home base.
"It has everything, but isn't too big,"
she says. "Traffic is never that crazy, and we have so many immediate access points to nature. Squamish feels like more of an interior city, even though it's right on the ocean." 
We also asked Lauren to describe Squamish in 5 words, and what she said probably has all of the Squamish locals nodding along: Nature, mountains, peaceful, welcoming, and most importantly, home. "Bike trails, great local community, close proximity to both Vancouver and Whistler, access to lakes and ocean, and the view," she added. Squamish simply has a feel that few places on earth can match. 
Your connection to the Sea-to-Sky Corridor 
We're so thankful to Lauren for telling us about her business and sharing her perspective as a Squamish resident. You can check out her
website
and
Instagram
to stay in the loop and never miss an update from her. 
If you want to learn more about living in Squamish, reach out to
Kristen Dillon today. There are so many reasons why locals love calling Squamish home. Kristen can help make that dream a reality!