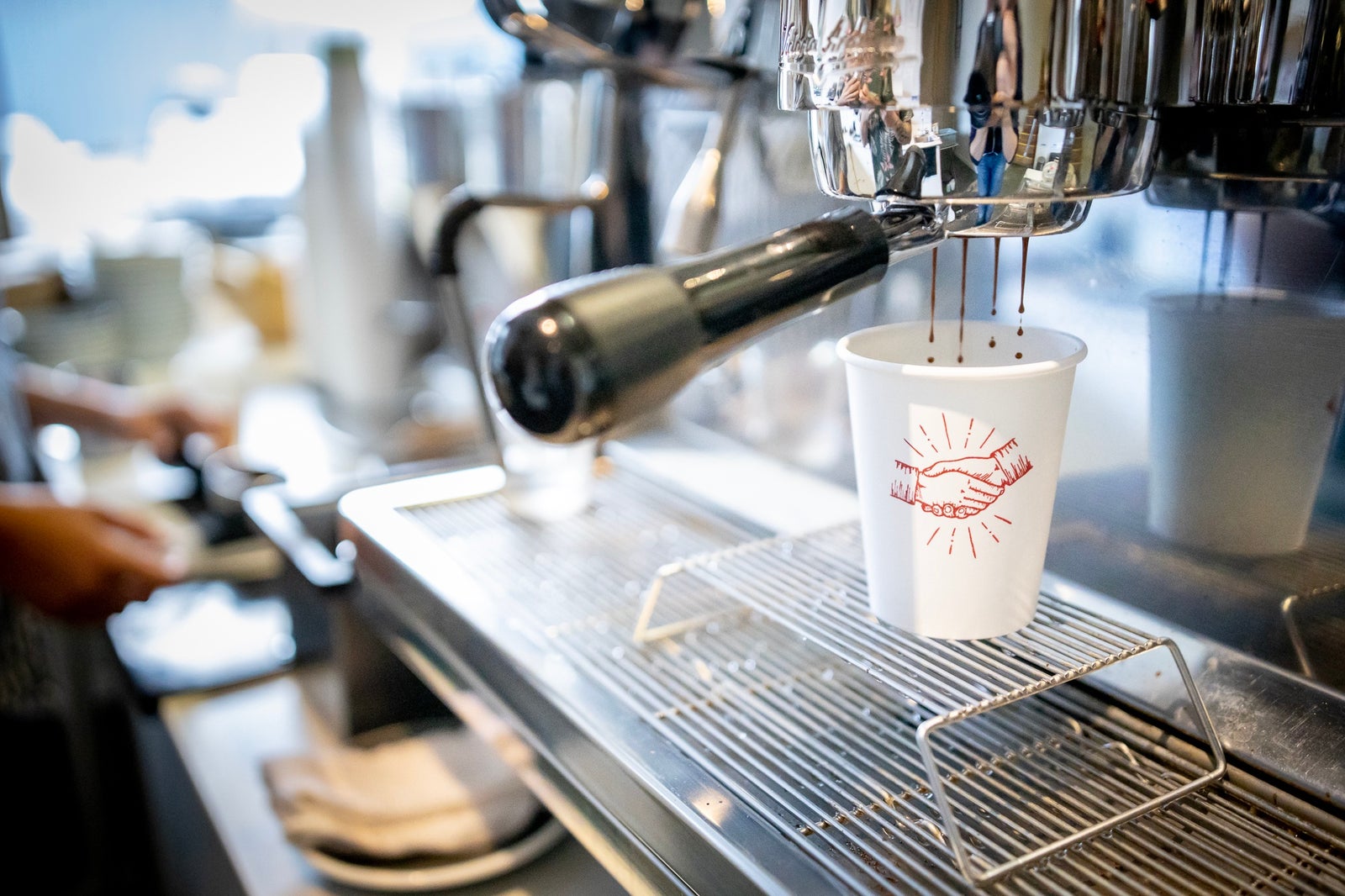 Counterpart Coffee
is an established local favourite in Squamish. True masters of their craft, the team at Counterpart treat coffee the way it should be treated. Offering long term favourites and options that complement the seasons, Counterpart does a great job of captivating the established and new tastes of their loyal patrons. It's this attitude that really sums up the best parts of living in Squamish: grounded traditions, strong community ties, and a feeling that the whole community is pulling together in new and exciting directions. 
We caught up with Emily Lehnen, owner of Counterpart, to give us an insight into what it's like to live and play in Squamish, as well as what it is that makes the people and the place so special.
Which Squamish neighbourhood are you located in?  
Our shop is tucked away in the Squamish Business Park found in the neighbourhood of Dentville. It's where we happily spend our days roasting and serving coffee! 
Why did you move to Squamish?
We have been living in Squamish for about 7 years and originally came to Squamish for the rock climbing and outdoor lifestyle. It was clear before we moved here that there aren't many places in the world better than Squamish to live this kind of life. Now, in addition to climbing, we bicycle, trail run, and explore the area on dual-sport motos. 
Tell us about Counterpart Coffee. 
Counterpart Coffee has been around for 6 years now! Our focus from the beginning has been on the coffee, where it comes from, and all the relationships along the supply chain. We use a few different importers in Canada who all have various countries they specialize in where they've built relationships and buying commitments.
It's great to be getting to a point in our business where it feels like our purchasing power/volume is starting to have a positive impact on the growers. 
If you come to the shop for a coffee, we have a few signature drinks. One of the favourites is the 'Swedish Latte'. It's a small latte flavoured with cardamom, cinnamon, molasses and nutmeg. Its intention is to embody the Swedish tradition of fika.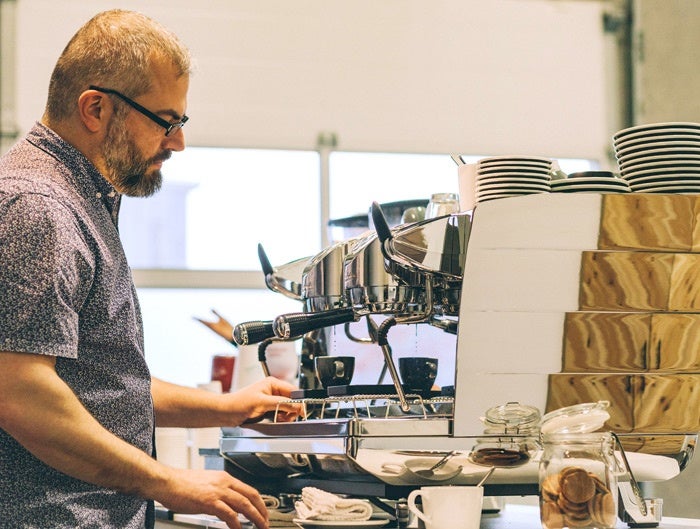 What is your favourite thing about this neighbourhood? 
Squamish is a rad town that has an incredible small business community. The local residents really support the local businesses, and we are all better for it. Our specific neighbourhood, Dentville, is a cool mix of breweries, cideries, industrial shops, offices, gyms and so much more. In Dentville, there are always lots of people around, and it's a perfect place to explore by bicycle.  
What little known secrets can you tell us about living or doing business in this area? 
Squamish is full of cool, locally owned businesses. The best thing for a visitor to do is go to one and strike up a conversation with the staff to get insider tips on where to go next. You could turn it into a whole "choose your own adventure day." 
We really liked the way that Emily put that. It's such a succinct way of explaining that "locals supporting locals" has long been the mantra here in Squamish. It's easy to see why this community is such a great place to be.
We did have one final question for Emily, which was to tell us five words that she believed summed up her neighbourhood and the Squamish Community. Her response? "Resilient, friendly, fun, epic and outdoorsy." Sounds like a pretty great place no?
Thank you so much Emily for your amazing insight into this area. To all of our readers, check back for more local Squamish stories so that you can start building your own "adventure day" the next time you're here!